Hello again. It's the middle of February and we're off on another SI Swimsuit adventure. If you missed my exciting Swim Week Diaries from 2013 or 2015 or 2016, feel free to indulge. But my focus is on 2017, which brings us to launch week. Our staff has been hard at work since March and it all comes together over the next three days. No pressure or anything. Onto the photos.  
The first official activity I attended was Monday at the New York Stock Exchange, where the rookies rang The Closing Bell.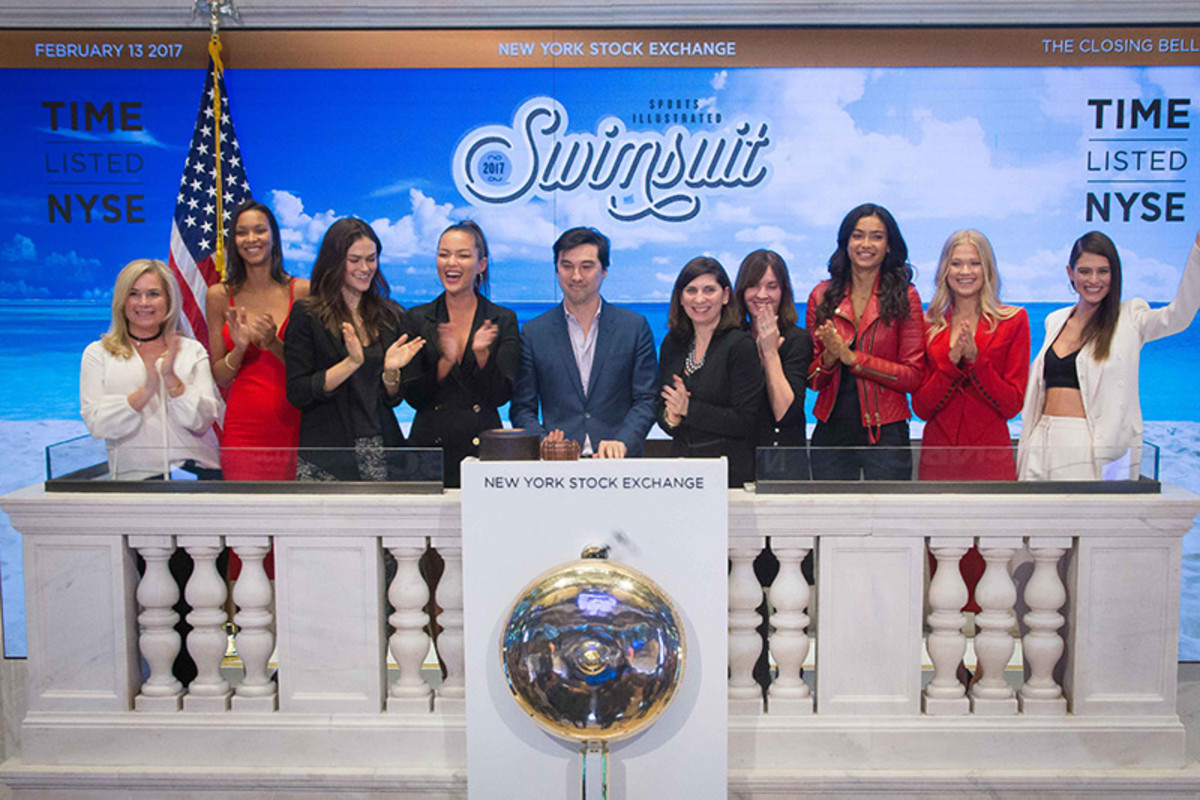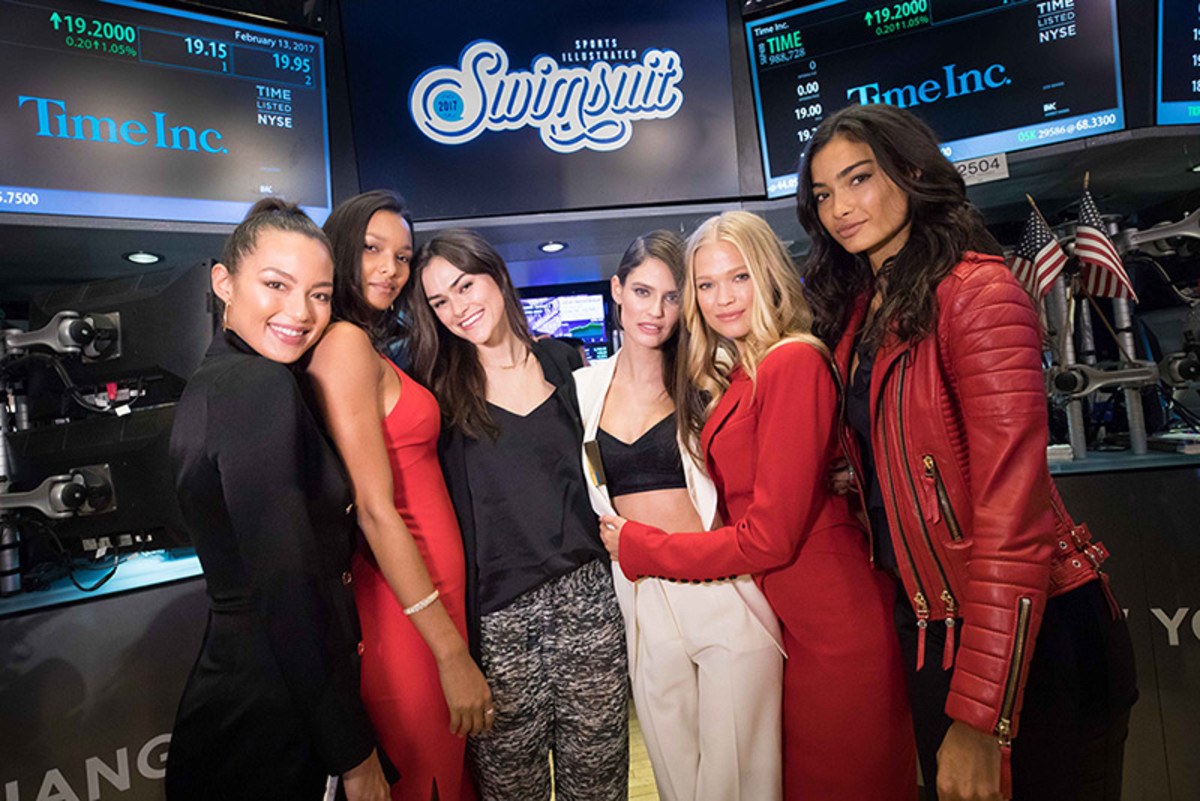 Robyn Lawley joins the red carpet.
Kate Bock and Rose Bertram :: Photo by Taylor Ballantyne
Bo and Robyn Lawley :: Photo by Taylor Ballantyne
Hailey Clauson :: Photo by Taylor Ballantyne
Lexus Lounge :: Photo by Taylor Ballantyne
Nina Agdal :: Photo by Taylor Ballantyne
Robyn Lawley :: Photo by Taylor Ballantyne
Brinkley Family :: Photo by Taylor Ballantyne
Rose Bertram and Sam Hoopes :: Photo by Taylor Ballantyne
Aly Raisman :: Photo by Taylor Ballantyne
Crowd :: Photo by Taylor Ballantyne
Hunter McGrady :: Photo by Taylor Ballantyne
Brinkley family :: Photo by Taylor Ballantyne
Aly Raisman and Hannah Jeter :: Photo by Taylor Ballantyne
Hunter McGrady and Ashley Graham :: Photo by Taylor Ballantyne
MJ Day and Kate Upton :: Photo by Taylor Ballantyne
Nina Agdal and Barbara Palvin :: Photo by Taylor Ballantyne
Chris Stone, Kate Upton and MJ Day :: Photo by Taylor Ballantyne
Nina Agdal :: Photo by Taylor Ballantyne