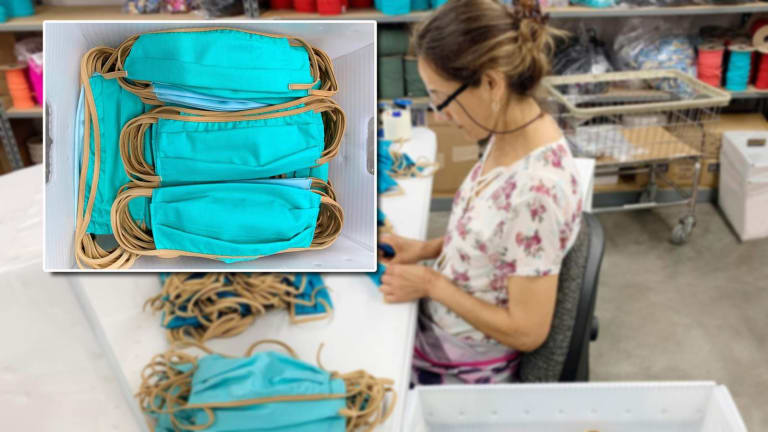 Want to Help the Medical Workers on the Frontline? Heres How!
If there's anything that we've learned from the COVID-19 pandemic, it's that no gesture of kindness is too small.  As critical shortages of personal protective equipment, commonly referred to as "PPE", continue across the country, we encourage all to lend a hand in anyway they can.  We as individuals have the ability and responsibility, to extend ourselves to help those in need. 
As addressing the shortage of PPE has been on the forefront of our efforts here at SI Swimsuit, we wanted to share additional resources for our community to get involved. If donations are not a possibility for you, you can do your part simply by staying home!
Make Masks
Want to dust off that sewing machine? Here's how you can make masks for healthcare workers: PSJH CLINICAL FACE MASK DIRECTIONS
Making masks but don't know where to donate? Check out weneedmasks.org for a list of donations sites in your state! #GetUsPPE is another helpful resource.
Donate
Behind the Mask -Started by a group of female entrepreneurs in the apparel industry.  They are tirelessly aiding in the supply and creation of masks for those most in need.
Give World - Purchase beautiful prints & 100% of the proceeds will be donated to those on the front line.
Additional FAQs and information: