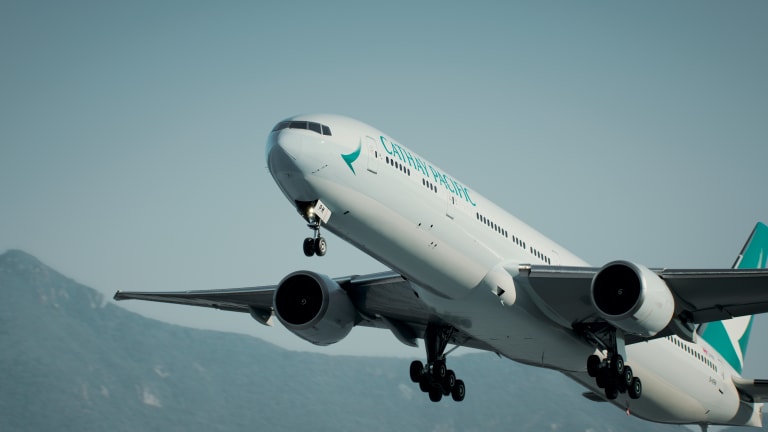 Publish date:
Fly in Style to Bali on Cathay Pacific
Heading to Bali for your next vacation? We recommend booking your flights on Cathay Pacific.
Heading to Bali for your next vacation? We recommend booking your flights on Cathay Pacific.
When we headed to Bali for the second photo shoot of the 2020 SI Swimsuit Issue, we knew we were in for a lengthy journey. But from the moment we stepped foot on Cathay Pacific, our worries were at ease. 
This award-winning airline will make your trip to Hong Kong and beyond a breeze. Between the incredible cuisine and fine wines and the top-tier entertainment options, you'll almost wish your flight was longer—believe it or not.
There's no need to fear a long-haul flight when you're on board, because once you fly with Cathay Pacific, your bar for luxury travel will reach brand new heights.
FAQs:
What is the brand history of Cathay Pacific? 
In 1946, American Roy Farrell and Australian Sydney de Kantzow—two ex-Air Force pilots known for flying "The Hump" over the Himalayas—had the idea to fly much-needed goods from Australia into postwar China. From there came Cathay Pacific, an airline fueled by its founders' passion for flying and love of the region.
Where does Cathay Pacific fly to?
From North America, we fly to our home in Hong Kong and then travel to more than 200 destinations worldwide, including Asia, Europe, Australia and Africa.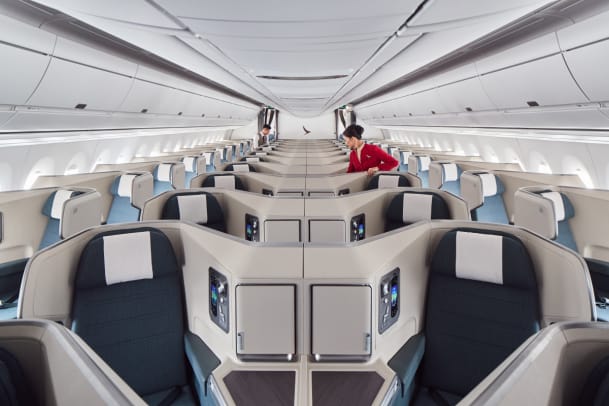 When should I look out for the best fares on Cathay Pacific from NY to Bali?
Sign up for our email newsletter to be kept up to date on fare sales.
Will a customer have to connect on a flight from NY to Bali?
Yes, but once in our Hong Kong airport hub, we make it easy to transit to your Bali flight.

What type of food does Cathay Pacific Airways offer to passengers during their travels?
To tempt your palate, we offer a variety of International flavors and contemporary Asian touches that are regularly updated with ingredients that are in season and sustainably sourced.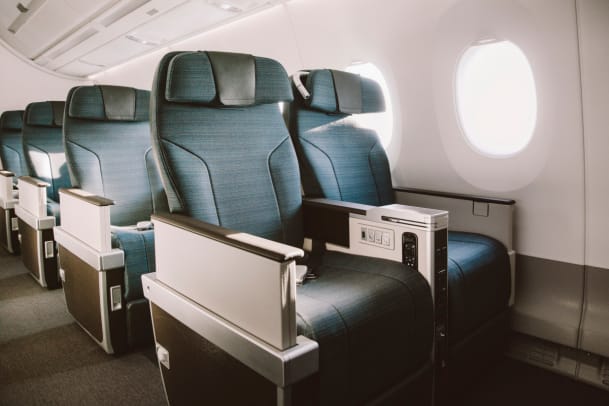 What kinds of movies and shows are included in the entertainment package?
Sit back, relax and be thoroughly entertained. We select new titles every month so you can enjoy the best content each time you fly—from Hollywood new releases, Asian cinema classics and award-winning TV box sets, to the latest albums, podcasts and games.
Why should someone traveling to Bali choose Cathay Pacific? 
Cathay Pacific serves more than 30 million passengers each year with its legendary "straight from the heart" service. The airline consistently ranks among the top 10 carriers across several categories by the annual Skytrax World Airline Awards™ and has been awarded Skytrax's "World's Best TransPacific Airline" honor four times.
To book your trip, visit cathaypacific.com or call 1-800-233-2742.