Publish date:
Chrissy Teigen is no match for hilarious 6-year-olds who think she should be the next president
PSA: Do NOT bribe children with candy. They will immediately go into a sugar high that cannot be controlled. 
Learning this lesson the hard way, Chrissy Teigen's newest "Take on Teigen" segment from The FABLife sends her to a classroom of six-year-olds who reluctantly agree to share their lunchtime with her, only after she shows off a giant bag of candy. (Let it be known that Chrissy would not need a bag of candy in order for us to agree to spend our lunch hour with her.)
Once invited in, Chrissy is quickly sidetracked from her goal of starting a discussion with the kids about the upcoming presidential election. One kid guesses her age is 52. Another shows off his stellar dance moves. And yet another child mentions that her presumably older brother has Chrissy in his bedroom (in poster form, of course). But when she does get down to tackling the topic of politics, one child starts a trend we can all get on board with. #ChrissyForPresident
•   Join this FREE money 1-week fantasy football league. Top half of teams win cash on Sunday! Sponsored by FanDuel
While we're pretty sure the mom-to-be and 2014 SI Swimsuit cover model won't actually be running for president in 2016, it's pretty great to think about all the insane Instagram posts that would come from Chrissy and John (Legend) in the Oval Office...
BONUS: See some of Chrissy's best moments from SI Swimsuit 2014 & 2015!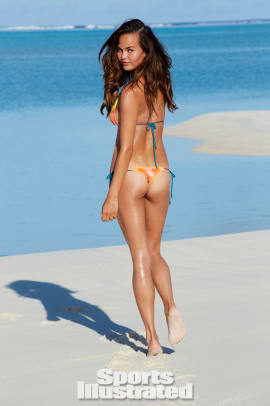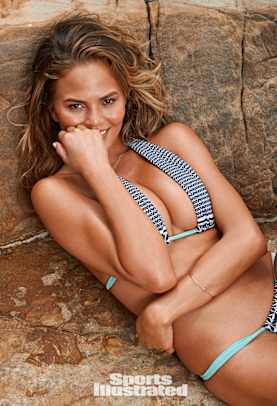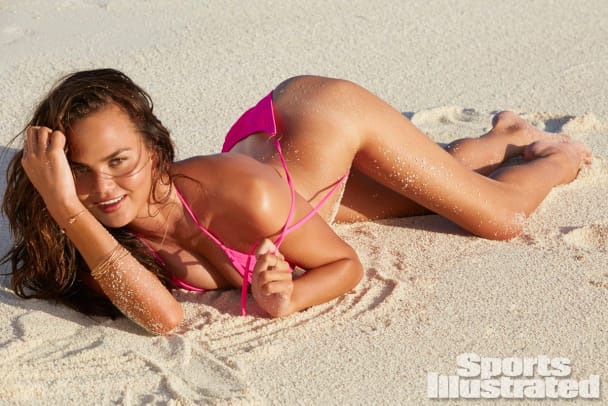 RELATED CONTENT
Pregnant Chrissy Teigen responds to cereal shamers with epic Twitter rant
​
Let the belly rubbing begin—Chrissy Teigen and John Legend are FINALLY pregnant!