Publish date:
Chrissy Teigen and Kim Kardashian break the Internet with a VMAs selfie
Leave it to our girl Chrissy Teigen and realtiy TV superstar Kim Kardashian to break the internet with a harmless selfie, as their rock star husbands accept an award at the MTV Video Music Awards show. I mean, would you expect anything else? 
During the always-crazy awards show, the A-list friends sat close and watched as John Legend and Kanye (respective husbands) took the stage with Big Sean to accept the award for best "Video with a Social Message." But wouldn't you know that when your husband is famous, another little award is no big deal (just kidding, Chrissy, we know it is!). Insert this gem: 
But as luck would have it, Chrissy wasn't the only SI Swimsuit model representing last night! Emily Ratajkowski stunned in an Alutuzarra Fall 2015 gown and Aristo thigh-high boots (who knew that could be such winning combination?!) as she presented an award to Fetty Wap. And as if that weren't enough, Lily Aldridge and Gigi Hadid joined the one and only Taylor Swift as a part of her infamous "Bad Blood" squad—who, of course, won "Video of the Year." Have we mentioned lately just how awesome our girls are? If we haven't, THEY'RE THE BEST, duh. 
So as you wrap up a hard Monday afternoon at the office, take a quick break to admire the beauty that was the VMAs...or really just the beauty that is Chrissy, Emily, Lily and Gigi. Gotta love 'em. We sure do and it's clear MTV does, too! 
BONUS: See some of Chrissy, Emily, Lily and Gigi's best moments from SI Swimsuit 2015!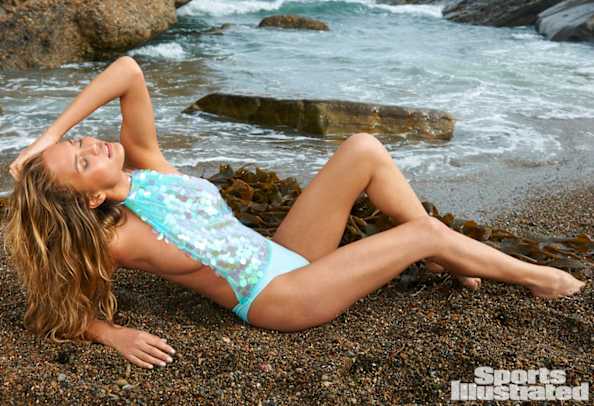 RELATED CONTENT
Chrissy Teigen pokes fun at her most controversial social media moments