Publish date:
We can all breathe easier...Irina Shayk shares our obsession with bagels
We know what you're thinking—that headline can't be right. But in the most delightful afternoon surprise EVER, we're happy to share with the world that SI Swimsuit model Irina Shayk loves bagels as much as the rest of us do. 
And as hard as it is to believe that you can get a flawless figure like Irina's by eating bagels (we're not saying she eats one every day or anything...don't be silly...), turns out that even our gorgeous models can't always resist the power and perfection of everyone's favorite morning snack. 
Captioned "You know you found paradise when...#LoveYour Body #LoveYourBagelEvenMore," Irina looks even hotter than usual as she wraps her arms around quite possibly the best sculpture in the whole world—a stack of life-size bagels. LEAD US TO THE BAGEL STATUE NOW. 
•   NEW: One-week $2M fantasy league. First place wins $150K and top 90K teams win cash! Sponsored by FanDuel
Normally saving the hashtag #LoveYourBody for inspirational (and enviable) workout photos, we have to admit it's equally as impactful to see our favorite Russian beauty showcasing one of her guilty pleasures for the world to see!
BONUS: See some of Irina's best moments from SI Swimsuit 2014 & 2015!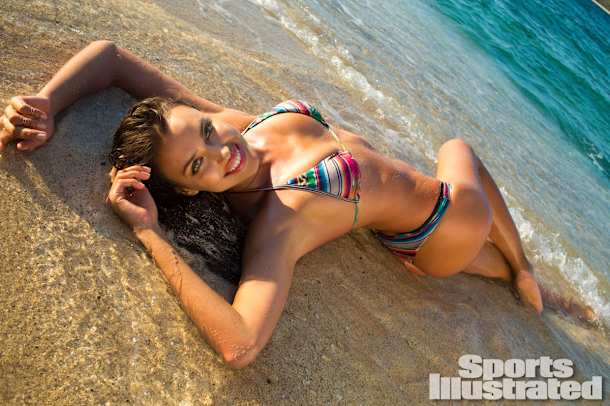 RELATED CONTENT
Sports Illustrated Swimsuit 2016 is closer than you think