Publish date:
What better way to celebrate Kate Upton's birthday than with this super sexy flashback?
It's that wonderful day of the year again when we get to celebrate the birth of blonde bombshell Kate Upton!
The two-time SI Swimsuit cover model has already begun celebrating the big 24, looking stunning in a black thong bodysuit under a sheer starry dress on Wednesday night, and we thought we'd keep the festivities going with this extra hot flashback to her 2014 Cook Islands photo shoot.
After managing to heat things up in Antarctica the year before, Kate certainly didn't disappoint in the beautiful blue waters of the South Pacific Ocean.
How such small islands contained so much sexiness, we'll never know.
Whether she was hanging out with some unbelievably adorable penguins or getting engaged to Tigers pitcher Justin Verlander, it's safe to say 23 was a pretty unforgettable year for Kate, and we can't wait to see what this year has in store. And the year after that...and the year after that...seriously, we just can't get enough of her!
We definitely don't need an excuse to look back at Kate's stunning SI Swimsuit photos, but we'll use her birthday as one anyway! Happy birthday, Kate!
BONUS: Check out Kate's best moments from SI Swimsuit 2014!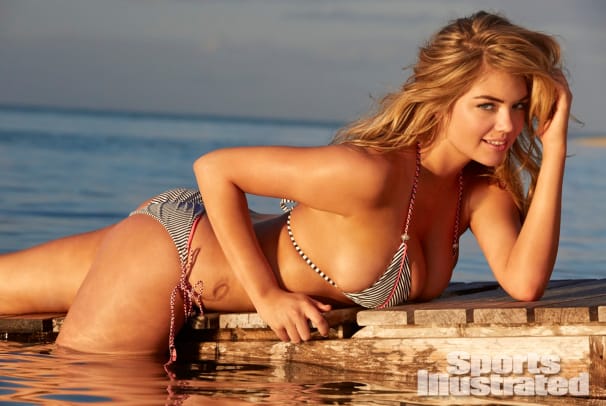 ​