Publish date:
Lily Aldridge: A crash course
LILY ALDRIDGE is the first rookie to grace the cover of the SI Swimsuit Issue in 16 years, but this brunette stunner is no rookie to the fashion industry. Let's take a look at how she earned her place right between Nina Agdaland Chrissy Teigen.
Lily Aldridge at the Victoria's Secret Fashion Show after party, November 2013 :: Getty Images for Victoria's Secret
* * * 
For one, she's no stranger to cover shoots: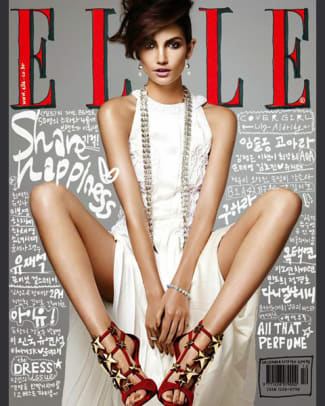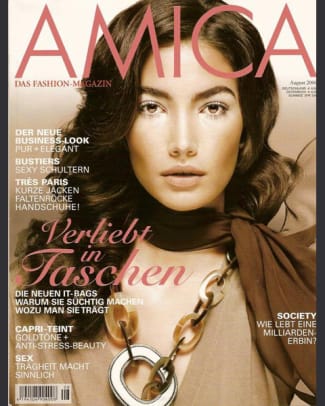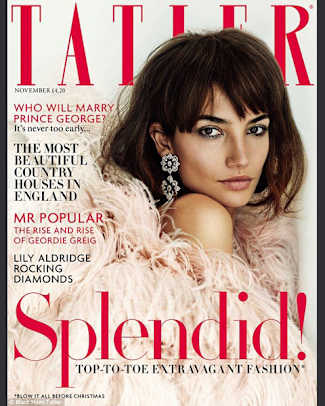 * * *
Nor is she a stranger to photographer James Macari.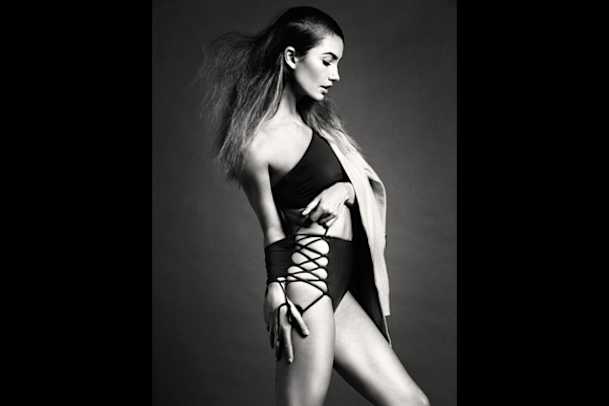 * * * 
Fame isn't new to her either, having grown up in Los Angeles in a family of models and artists . . .
With younger sister, model Ruby Aldridge (far left) and mother and former model Laura Lyons (center)
With her father, British artist Alan Aldridge :: instagram.com/@lilyaldridge
With older sister and model Saffron Aldridge :: Getty Images
. . . and she's gone on to start her own family of artists with husband and Kings of Leon frontman Caleb Folowill:
At their wedding in May 2011 (left); with baby Dixie in October 2012
 * * *
But the world is probably most familiar with her work as a Victoria's Secret Angel, a promotion she earned in 2010:
With Candice Swanepoel and Adriana Lima in 2010 :: FilmMagic
At the 2013 Victoria's Secret Fashion Show
* * *
This photo from 2009 is proof that she did the ombre hair thing before everyone else did:
Getty Images
* * *
She played a small role in this K.O.L. video, "Use Somebody . . . "
. . . and, some stories say, inspired this song, which—if true—is flattering:
* * *
She's shown a knack for designing with her line for Velvet Tees (click the picture for more):
* * * 
But we must admit, we've more excited than ever to see what she does next, now that she's joined our family!
James Macari/SI