Publish date:
Lily Aldridge proves 'playing like a girl' is sexy and strong for Self Magazine
Not only is two-time SI Swimsuit model Lily Aldridge a rock star's wife and VS Angel, she's also a pretty stallar soccer player. Surprised? So were we! 
In a new cover feature for SELF Magazine, Lily opens up about her adolescent dreams of becoming a professional soccer star and says she still looks up to U.S. legend Mia Hamm. 
Posing with New York Giants wide receiver Odell Beckham Jr. was a real treat for the supermodel, who admitted she "was so sore the next day, [she] could barely walk." Lily also challenged L.A. Galaxy's Brian Rowe, Leonardo, Bradford Jamieson IV and Robbie Rogers to some soccer strength skills and tricks. 
"I was nervous to play them, because I'd been talking about soccer all day," she told SELF. "Being around athletes makes me feel very comfortable."
Known for her confidence on the runway and on the pages of major glossies like our own, Lily explains how she grew up understanding fame with her incredibly talented illustrator father and former Playboy playmate mother. And after finding her break in 2009 with Victoria's Secret, she realized the key to success in modeling was to understand that "it's all about attitude."
Let's hear it for SI Swimsuit models like Lily who are strong, confident, beautiful and incredibly strong! 
BONUS: See some of Lily's best moments from SI Swimsuit 2014 & 2015!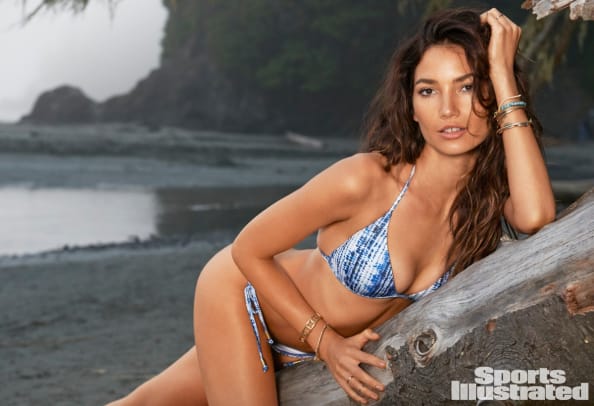 RELATED CONTENT
Lily Aldridge bewitches on the beach for Maxim's April cover