Publish date:
MUST SEE: These ten GIFs show exactly why we're obsessed with Caroline Wozniacki
We just can't get enough of professional tennis player Caroline Wozniacki! Can you blame us?
​The blonde bombshell made her SI Swimsuit debut in 2015 and came back for this year's issue looking absolutely STUNNING in body paint. Caroline's flawless photos are are enough to fuel our obsession, but there are so many reasons why we are in love with this Danish babe. Here's ten GIFs that show why Caroline will always have our hearts.
1. She looks RED-HOT in body paint.
2. And SLAYS in a white bikini.
3. She has a killer shoe collection.
4. She's the ultimate dancing queen.
5. And how could you not love her flirtatious nature?
6. She knows how to hustle on the court.
7. And she trains hard off the court.
8. Her sultry stare is on point.
9. She's a woman of many talents.
10. Her smile could literally light up a room.
BONUS GALLERY: See Caroline in NOTHING BUT BODY PAINT for SI Swimsuit 2016!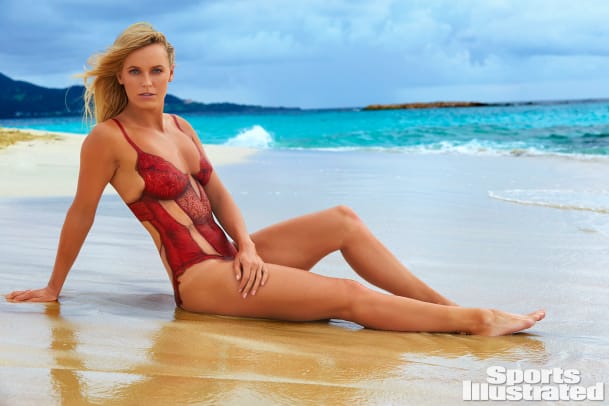 ​