Publish date:
Pregnant Chrissy Teigen responds to cereal shamers with epic Twitter rant
It started out as a simple night, really. Chrissy Teigen, who is expecting her first child with hubby John Legend, was minding her own business (aka sharing a photo with the world) as she enjoyed her nightly bowl of Cap'n Pebbles cereal. You know, pregnancy cravings simply cannot be ignored. 
But as the Twitterverse would have it, Chrissy received some unsolicited advice based on her late-night snack choice. Now would Chrissy be the Chrissy we all know and love if she just took this advice sitting down? Absolutey not.
In epic fashion, Chrissy used her social prowess to go on the ultimate Twitter rant, listing an array of wild activities she plans to partake in. Dyed foods? Check. Tuna in her diet? Check. Vodka soda? You bet. But why stop there? Trapeze classes , three-legged races and battles with strangers shouldn't be off limits either, right?
•   NEW: Week 8 $2M fantasy league. First place wins $150K and top 90K teams win cash! Sponsored by FanDuel
OF COURSE SHE'S KIDDING. Come on, you guys—we all know Chrissy and John are going to the world's coolest parents, and since the model turned daytime-TV host publicly revealed her struggles to get pregnant for years, we're pretty sure the happy parents-to-be have done more than their fair share of research into safe pregnancy practices. 
What could be even better? Chrissy got a little backup from a SI Swimsuit alum named Brooklyn Decker! The two are close friends (read: the prettiest pair of friends ever) and Brooklyn was quick to step the plate to defend her pal! That's right—the ladies of SI Swimsuit are the BEST.
Remember when Chrissy promised no more pregnancy tweets? Well, today especially, we're SO THANKFUL that wasn't true!  
BONUS: See some of Chrissy's best moments from SI Swimsuit!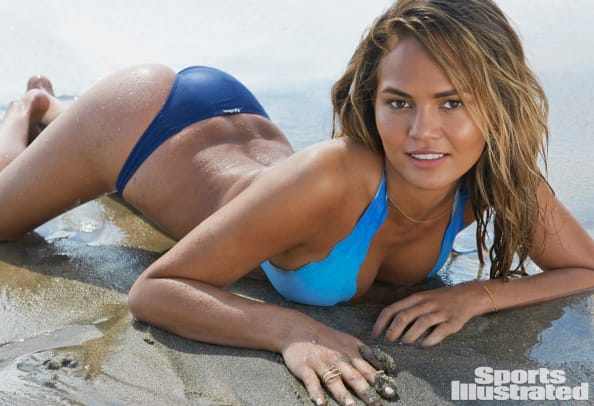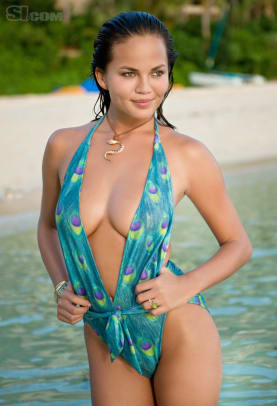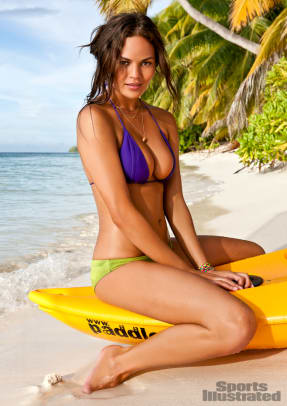 RELATED CONTENT
Despite her epic costumes, Chrissy Teigen thinks Halloween is overrated
Chrissy Teigen reveals hubby John Legend may be working on his next big hit (for their little one!)