Publish date:
Chrissy Teigen weighs in on Deflategate, still loves Tom Brady
Deflategate is the number one topic among sports fans, and now one of our own SI Swimsuit models, Chrissy Teigen, is weighing in on the matter. 
TMZ cameras caught up with the gorgeous, six-time SI Swimsuit model, who also happens to be a proud Seahawks fan, and asked her about the controversial topic. 
As of recent, it would seem that Chrissy is more closely connected to the Patriots than she might like to be. Noticed very publicly by the team's coach Bill Belichick at the White House Correspondent's Dinner, she and hubby John had a little fun calling out the team while making reference to the once again mysterious deflation of Super Bowl footballs.
Agree or disagree with Chrissy, there's no denying our girl looks stellar when coming off of a plane. So more importantly, we'd like to know, Chrissy, how do you look SO GOOD when you deplane? That's a tip we could all really put to use.
BONUS: See some of Chrissy's best moments from SI Swimsuit 2014 & 2015: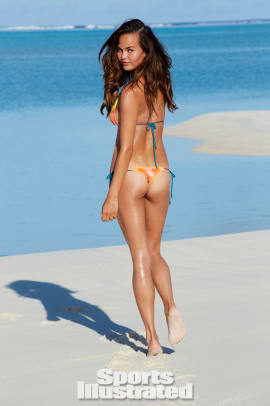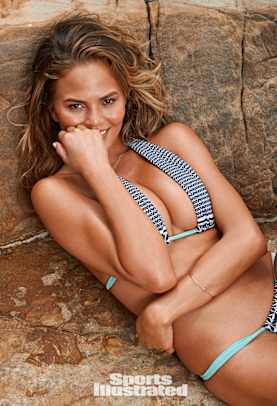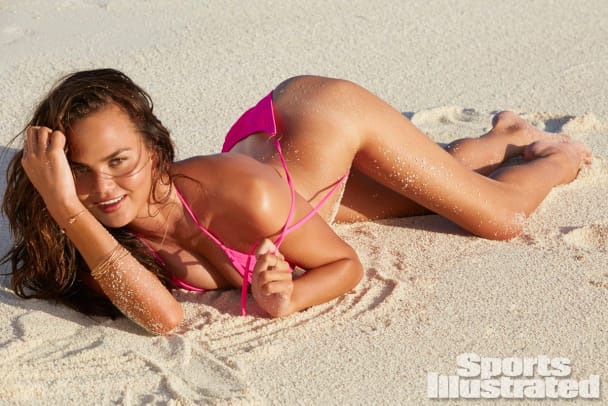 RELATED CONTENT
Chrissy Teigen plays a sexy peg-legged pirate for Captain Morgan
​
Watch this EXCLUSIVE clip of Chrissy Teigen on Spike TV's Lip Sync Battle!