Publish date:
It Doesn't Get Better Than These Georgia Gibbs GIFs
It's safe to say we've always got Georgia Gibbs on our minds. 
Who doesn't need a little more Georgia Gibbs in their lives? The Australian babe made her Sports Illustrated Swimsuit debut in this year's issue of the magazine and we have been obsessing over her ever since. Georgia managed to make the beautiful beaches of Aruba even hotter during her rookie shoot with photographer Yu Tsai and even got to pose with her BFF Kate Wasley. We could probably talk about why we adore Georgia all day, but we'll save you some time and just show you with GIFs instead!
1. She's a natural in the water.
2. She's not fazed by a little wind.
3. Her hazel eyes are beyond captivating.
4. She sparkles more than a bedazzled swimsuit.
5. Her beachy waves are total perfection.
See more from Georgia's stunning photo shoot here: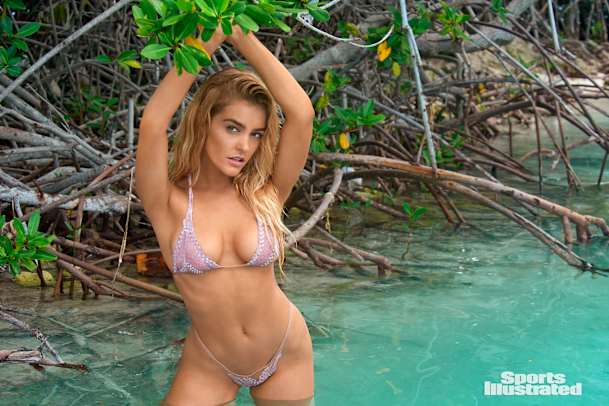 ​