Publish date:
Gigi Hadid Wishes She Could 'Have Her Ass Back'
This post was written by Jillian Ruffo and originally appeared on People.com. 
Since diving head first into the fashion industry five years ago, Gigi Hadid has become one of most sought-after models of her time. She's walked the biggest cat walks, from Chanel to Versace, created her own fashion collections with brands like Tommy Hilfiger and Vogue eyewear and she even has a huge beauty gig as the face of makeup giant Maybelline. But along with her status in the spotlight comes the unfortunate reality that many public celebrities have to deal with: Internet haters. And she's explaining why she doesn't let them get to her, in a new interview with her close friend Blake Lively.
"Most of it is just nonsense. But it can still hurt," Gigi tells Blake of body shamers in her new cover interview for Harper's Bazaar's May issue. "Nowadays, people are quick to say, 'I used to love Gigi's body, and now she just gave in.'"
Gigi has been very open about her gradual weight loss and body transformation over the past few years, explaining that it stems from an autoimmune condition called Hashimoto's disease, which is an inflammation of the thyroid gland and can cause weight to fluctuate.
"When I had a more athletic figure, I was proud of my body because I was an amazing volleyball player and horseback rider. But after discovering that I have Hashimoto's, I needed to eat healthy and work out," she shares with Harper's Bazaar.  "It was weird as a teenager, dealing with this when all of my friends could eat McDonald's and it wouldn't affect them."
But when it comes to her "old" body, there are a few things Gigi misses.
"If I could choose, I would have my ass back and I would have the tits I had a few years ago. But, honestly, we can't look back with regret. I loved my body then, and I love my body now."
As Blake points out, much of the work that models and actresses take part in involves a lot of makeup — and often times, photos are slightly doctored to achieve ideal results.
"Think of editorials or ads as a painting, an art form. I mean, that's definitely not how we wake up looking every single day of our lives," Blake says.
​
The actress adds: "It's so important for young people not to compare themselves with what they see online. It's our job as actors and/or models to be in shape. We have access to gyms and trainers and healthy food. And then on top of that, 99.9 percent of the time the images are Photoshopped. I'm guilty myself of being at a photo shoot and saying, 'That looks terrible on me.' And they're like, 'We'll fix it.' And you're so relieved."
Gigi concludes that even in the age of Photoshop, it's important to find your body confidence.
"It's my experience that your body will grow and change, and there's always beauty in it, no matter what."
For more on Gigi's interview with Lively, check out the May issue of Harper's Bazaar on newsstands April 24.
See some of Gigi's best moments from SI Swimsuit: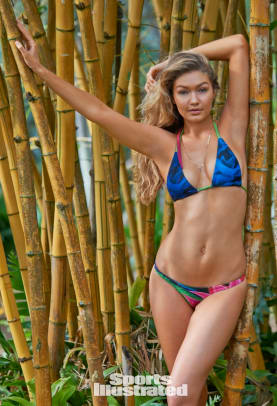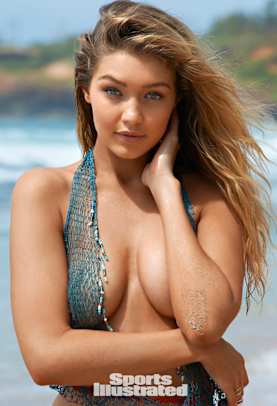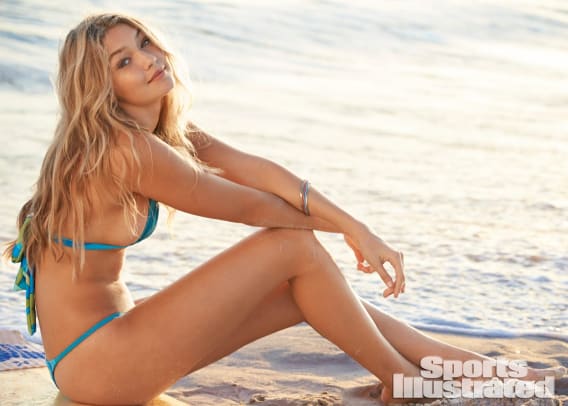 ​