Publish date:
A bikini-clad Irina Shayk heats up the Jersey Shore with Bradley Cooper
Summer may be coming to a close, but Russian beauty Irina Shayk isn't hanging up her bikini just yet.
Over Labor Day weekend, our nine-time SI Swimsuit model reminded the world that the Jersey Shore is quite the vacation destination! Heating up the beach with actor Bradley Cooper, Irina showed off her infamous, flawless figure in a variety of brightly-hued swimsuits and chic cover-ups. 
The A-list couple visited several Jersey hotspots as they traveled along the coast to see family and friends at the beach. Pictures continued to pop up on social media of both actor and model with fans at Bob's Grill in Ocean City and Richman's Ice Cream shop in Brigantine.
Note: If you're Irina Shayk and Bradley Cooper, it's not hard to make the Jersey Shore look as fabulous as the French Riveria. 
BONUS: See some of our best moments from the Jersey Shore for SI Swimsuit 2014!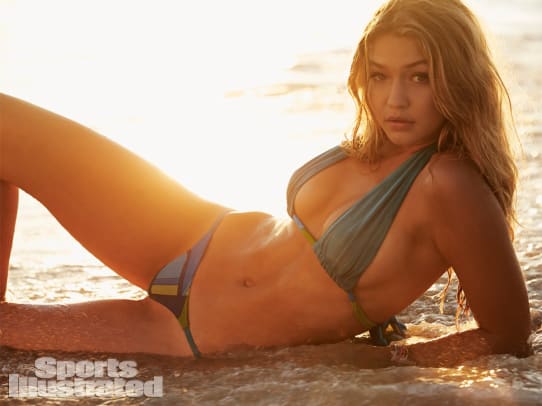 RELATED CONTENT
SI Swimsuit models are officially the sexiest ladies in the world
Irina Shayk is the ultimate 'entrance maker' for Bebe Fall 2015