Publish date:
Kelly Rohrbach's advice for the perfect golf swing: 'Butt out, shoulders back; it's all in the hips.'
SI Swimsuit Rookie of the Year Kelly Rohrbach stopped by the studio awhile back and our golf swing will never be the same again. Ready to share all of her expert advice with her fans, Kelly didn't let her skinny jeans or high heels get in the way of showing us the perfect way to get a flawless golf swing. 
Known for her background in acting, Kelly was also a Division 1 golfer at Georgetown (Go Hoyas!), and still plays recreationally—when she's not jet setting around the world to model or act, of course. 
• 50 Seconds and a Kiss with Rookie of the Year Kelly Rohrbach
From teaching us the names and purposes of each club to the importance of posture, Kelly seems to know every single detail about the game she loves most! And while we can't promise that you'll ever look as sexy taking a swing as our Rookie of the Year does, we can't think of a better (or prettier!) person to brush up on our skills with! 
BONUS: See some of Kelly's best moments from SI Swimsuit 2015!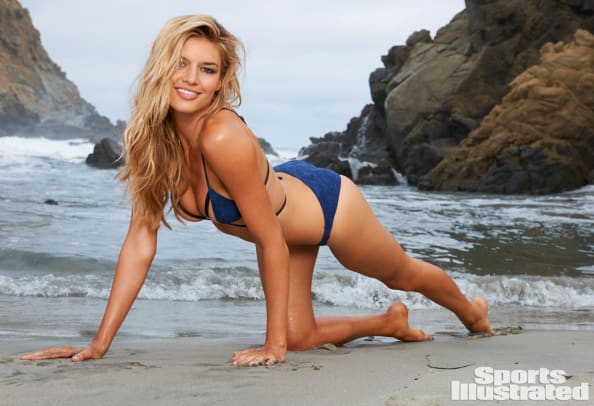 )
RELATED CONTENT
Meet your 2015 Sports Illustrated Swimsuit Issue Rookies: No. 4 Kelly Rohrbach
​
Kelly Rohrbach Wins 2015 SI Swimsuit Rookie of the Year Award