Publish date:
Nina Agdal can't find her pants and her fans couldn't be happier
Nina Agdal has worn every swimsuit imaginable during her four years in the SI Swimsuit Issue, but today she's making news for what she's not wearing. In an extremely candid photo posted to Instagram, Nina appears completely nude (with her arms strategically placed) and the simple caption, "Can't find my pants." We understand her pain as lost pants can be extremely frustrating. Unfortunately, Nina knows how to make the best of a bad situation!
Whether wearing Chuck Taylors and jean shorts on the subway (and catching the eye of a very young fan) or riding an inflatable shark on the beach, Nina's Instagram never disappoints and her pants-free pic is just the latest example. The photo went out to her 974,000 followers and racked up nearly 40,000 likes overnight. 
The only concern is whether the photo violated Instagram's policy on nudity which states there are "times when people might want to share nude images that are artistic or creative in nature, but for a variety of reasons, [they] don't allow nudity on Instagram." The rules go on to explain this policy covers both partial nudity, "close-ups of fully-nude buttocks," and "some photos of female nipples." There may be a small violation on the "fully-nude buttocks" aspect but we're keeping our mouths shut.
After all, pants can be hard to locate and we're just thankful Nina captured this painful moment for us all.
BONUS: See some of Nina's best moments from SI Swimsuit 2014 & 2015!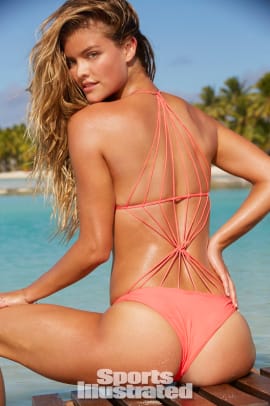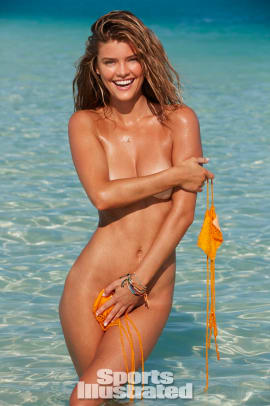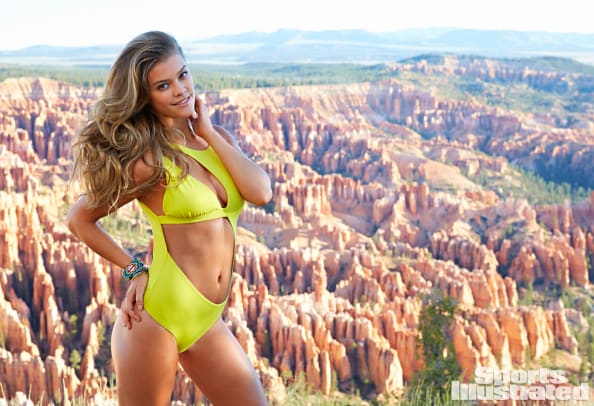 You're going to lose it over these never-before-seen Nina Agdal photos!
Take an adventure with Nina Agdal in her 2015 SI Swimsuit outtakes!