Publish date:
SI Swimsuit model Ronda Rousey defends UFC title in just 14 seconds!
It took us longer to come up with the first sentence of this post, than it did for UFC Women's Bantamweight Champion Ronda Rousey to defend her title on Saturday night. 
In an astonishing 14 seconds, Ronda continued her reign as the undefeated UFC champ. She's won nine times by armbar, the other two via KO. And we couldn't be happier to call her one of our own.
So we got to thinking...what can you do in 14 seconds or less?
Here's a few ideas:
1. Send Ronda a congratulatory tweet!
​2. Follow SI Swimsuit on Twitter. (@SI_Swimsuit)
3. You know, we have a Facebook, too. 
4. Check Swim Daily for the latest news on your favorite girls. 
5. From the mouth of our fearless leader, MJ Day, mimic your favorite girl and "take your top off!"
6. Tell us where we should go for the 2016 issue!
7. Send Kelly Rohrbach your love for her Rookie of the Year victory. 
8. Buy a copy of SI Swimsuit 2015 online now!
9. Tweet your love to your favorite SI Swimsuit model. You know you want to. 
10. Tell us your favorite part of the SI Swimsuit 2015 issue using the #SISwim. 
11. See highlights from our amazing time at SwimVille! 
12. Show Ronda some more love. You really can't admire her enough. 
13. Take a quick peek at Ronda's gallery on our SI Swimsuit 2015 website. 
14. Watch Ronda dominate Cat Zingano. Again and again and again. 
Congrats, Ronda, on your unbelievably quick victory! 
BONUS: See some of the best moments from Ronda's SI Swimsuit 2015 shoot!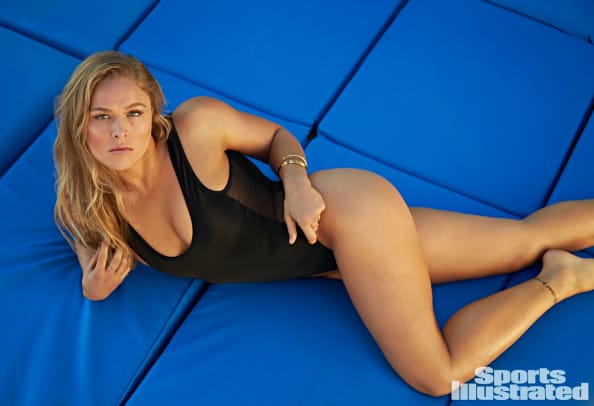 RELATED CONTENT
After 14-second victory, will we finally see a Rousey vs. Justino matchup?