Publish date:
Come laugh with Solveig in her 2015 SI Swimsuit outtakes!
Topless dance parties, sprinkler fun and a bikini-clad SI Swimsuit rookie...if that doesn't get you excited for Solveig's 2015 outtakes reel, we don't know what will!
Shot for our annual glossy at Blackberry Farm in Tennessee, Solveig was up for anything in order to get the perfect shot. And wouldn't you know, with that sense of adventure comes a whole lot of priceless bloopers!
From riding a horse backwards, and being unsuccessful in getting him to move, to getting a boatload of water in her rainboots during a wet-and-wild moment with a sprinkler, we're telling you, there's nothing Solveig wouldn't do in the name of a sexy Swimsuit photo. 
And while she may be a self-proclaimed geek (yeah, right), we'd argue that Solveig oozes sex appeal more often than not, even when goofing off. How's that for an unforgettable rookie season? Watch Solveig's complete outtakes reel above, and be sure to keep coming back to Swim Daily for more adorable moments from our SI Swimsuit 2015 photo shoots!
BONUS: See some of Solveig's best moments from SI Swimsuit 2015!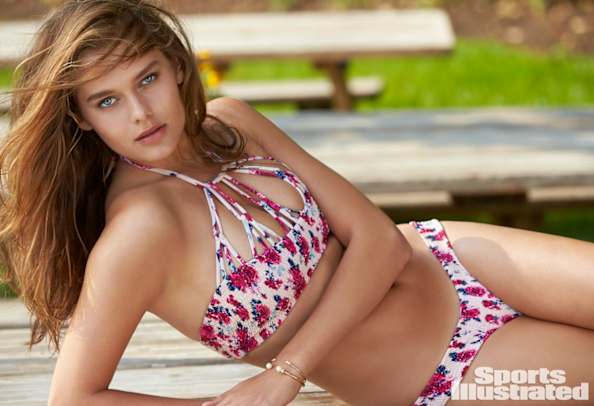 RELATED CONTENT
Rookie Solveig gets sexy poolside for TWIN-SET Swimwear
​
Rookie Solveig seduces in pastel lingerie for Vanity Fair Italy