Pull out your Easy-Bake Oven! Chrissy Teigen is giving this 90s toy new life
Chrissy Teigen has an Easy-Bake Oven. We repeat: Chrissy Teigen has an Easy-Bake Oven. Let the fun begin! 
The same gorgeous model who's graced the pages of SI Swimsuit for a whopping six years is now bringing new life to a 90s classic. Receiving perhaps the best gift of all time (we're not-so-secretely considering buying one...), Chrissy posed topless on the set of FabLife with her new most prized possession—the Easy Bake Oven. 
Captioning the photo "Will be selling goods out of dressing room 208, come on by," the star left us wondering how long we'd have to wait for her first official bake sale.
Lucikly, that wait time was only two hours. Sharing another post on Instagram, Chrissy—now clothed—pushed her first batch of cookies into the oven and encouraged fans to believe in the magic of her toy. 
• Chrissy Teigen and Kim Kardashian break the Internet with a VMAs selfie
But like so many of us experienced two decades ago, the Easy-Bake Oven ingredients don't always prove to be sufficient...
Mad props go out to Chrissy, for reminding us how much we enjoyed Saturday afternoons in the kitchen making miniature cookies that were essentially just raw eggs warmed up by a light bulb. Oh, to be a kid again... 
BONUS: See some of Chrissy's best moments from SI Swimsuit!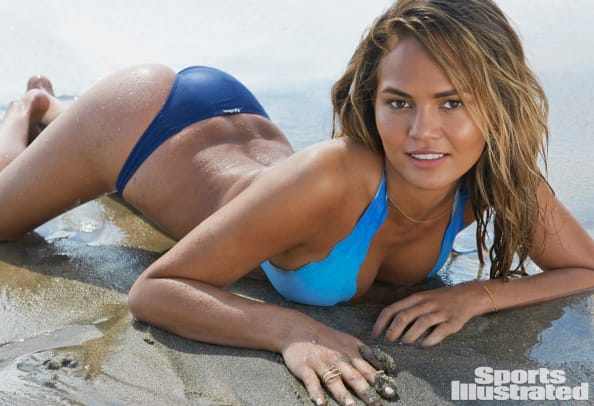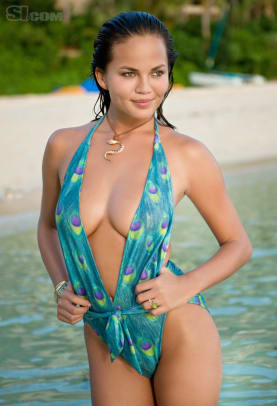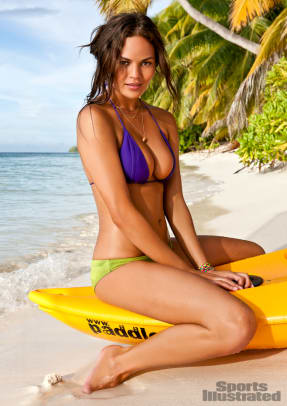 RELATED CONTENT
Chrissy Teigen gets 'trashed' on the set of FabLife
Here's why SI Swimsuit doesn't want Chrissy Teigen to lose weight before photo shoots