MUST SEE: These 10 GIFs show exactly why we're obsessed with Gigi Hadid
Our obsession with Gigi Hadid doesn't even need an explanation. How could you not be in love with this blonde bombshell?!
She captured our hearts from the moment she made her SI Swimsuit debut in 2014 and continued to SIZZLE in this year's photoshoot. Seriously, this girl deserves all of the fire emojis. Whether she's strutting her stuff on the runway, gracing the cover of all the top magazines, or is just hanging out with her squad, we simply can't get enough of Gigi.
Here are ten GIFs to show some of the many reasons we've fallen head over heels for this gorgeous babe.
1. She's pretty much the definition of SEXY.
2. She doesn't take herself too seriously.
3. She stays in shape AND kicks butt.
4. Her lip-syncing skills are top notch.
5. She absolutely kills it on the runway.
6. She knows how to have a good time with her bestie.
7. She's a puppy-lover.
8. She rocks the red lip.
9. She makes getting hit by a wave look graceful.
10. SHE. IS. GOALS.
BONUS: See every STUNNING photo from Gigi Hadid's 2016 photoshoot!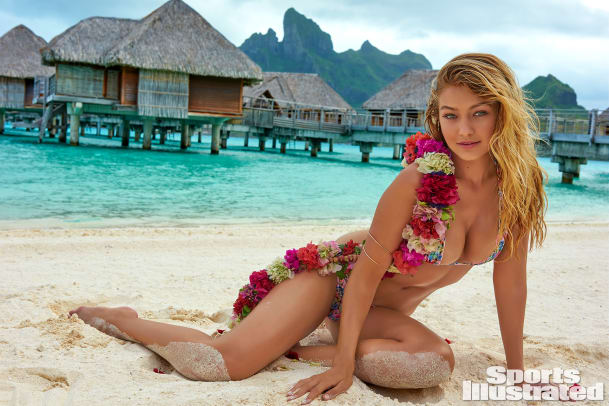 ​