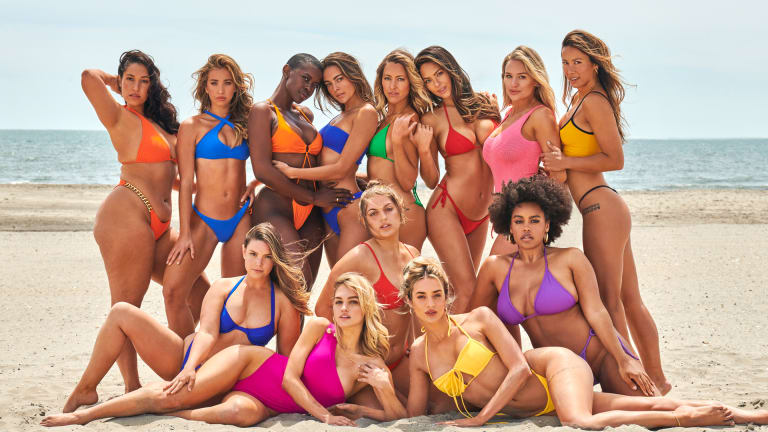 Publish date:
Who Will Be the First Rookie of SI Swim 2022? Vote Now!
Cast your ballot for the winner of #SISwimSearch 2021
Cast your ballot for the winner of #SISwimSearch 2021
Over the last year, SI Swim Search 2021 garnered thousands of submissions through Instagram and virtual castings. We whittled that number down to a fabulous group of 13 finalists, each with her own powerful story to tell. The time has finally come to choose the winner of #SISwimSearch 2021. Voting ends August 2, 2021!
Meet Your 13 Finalists!
Alex Aust
Allie Ayers
Ally Courtnall
Amanda Kay
Chelsea Heath
Christen Harper
Gabriella Halikas
Katie Austin
Kristen Louelle
Natalie Gage
Saje Nicole
Summer Wilson
The Sports Illustrated Swimsuit franchise is all about empowerment and is a platform championing diversity, inclusion and positive change. At the heart of that includes Swim Search, where this year, people from around the world gathered virtually, sharing their stories for an opportunity to become a part of the brand. The result was bigger and better than ever, resulting in a community built around strength, support and a platform for people to connect and create moments of self-discovery.
The 13 finalists selected for this year's Swim Search make up an empowering, unique and exciting group. Each person was selected not only for their year-long commitment to the Swim Search process but also because they wholeheartedly align with our brand's mission. As our audience evolves, as the conversation around beauty, size, race and gender change, we are working even harder to celebrate unique beauty and draw awareness to inspiring stories that might otherwise go untold. The Swim Search finalists include athletes, models, entrepreneurs, students, moms and more. We hope our readers can see something in themselves through the stories of these individuals.